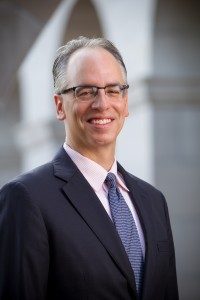 To my faculty colleagues—
I know well, and with great gratitude, how welcoming this community can be to those of us newly arriving.  Please join me in extending our warmest Wake Forest-style congratulations and welcome to to our terrific group of new faculty colleagues.  I had the delightful opportunity to meet many of them during our new-faculty orientation earlier this month, and was triply impressed: with their devotion to students and teaching (I've never had so many conversations about pedagogy at one informal reception!); their sophisticated scholarship and creative work, heralding great promise of collective impact and visibility; and their already-evident commitment to this campus and our shared values.  We will be a richer place, in all the ways that matter, thanks to this stellar group's place among us.
Many of our new colleagues cited Wake Forest's hospitable, even familial spirit as significant in their decision to join us; I look forward to joining you all in introducing them to this extended faculty family.  I invite you to read more about our new colleagues below..
Wishing you all a splendid start to the semester,
Rogan Kersh
Provost and Professor of Politics & International Affairs