Rogan Kersh received his B.A. from Wake Forest in 1986, and returned as provost and professor of political science in July 2012.  In this role he oversees the University's academic mission and programs on the Reynolda Campus, working closely with President Hatch, the deans, and faculty and administrative colleagues to support and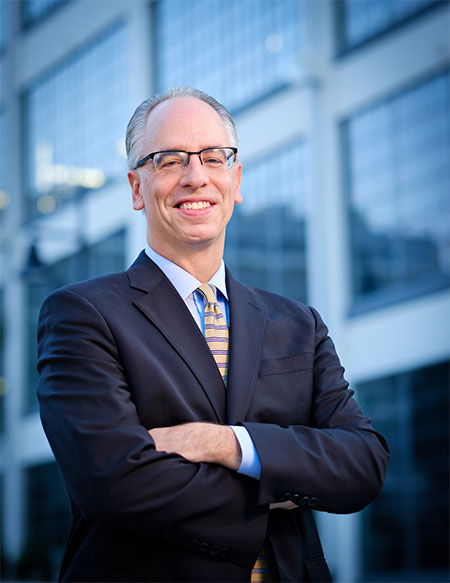 enhance research, teaching, and graduate and undergraduate programs of the College of Arts and Sciences as well as Wake Forest's Schools of Business, Divinity and Law and the Z. Smith Reynolds Library.  He also coordinates academic programming with the administration of the School of Medicine.  Prior to arriving at WFU, Kersh was associate dean of NYU's Wagner School of Public Service, where he was professor of public policy.
Kersh has published three books, on American political history and on health policy; a 4th edition of his By the People: Debating American Government (with James Morone) will be published in 2019 by Oxford University Press.  His current book project is Millennials, Politics, & Culture; he teaches Wake Forest courses on that topic, and has given dozens of talks on the millennial generation to audiences across the U.S. and Europe, including at TEDx conferences the past two years.
Kersh has published over 50 academic articles, and does frequent media commentary on U.S. politics, health policy, and the millennial generation. He has been a Mellon Fellow in the Humanities, a Luce Scholar, a Robert Wood Johnson Fellow, and is an elected Fellow of the National Academy of Public Administration.  In 15 years' teaching at Yale, Syracuse, and NYU he won four university-wide teaching awards.  Kersh received his Ph.D. in political science from Yale in 1996, and has professional experience in the U.S. Congress, the British Parliament, and at think tanks in Tokyo and Washington, DC.  In Winston-Salem, he serves on the boards of the United Way and the RiverRun Film Festival, and chairs the Mayor's Thought Force on Poverty.
Telephone: 336.758.3128  |  E-mail: kersh@nullwfu.edu