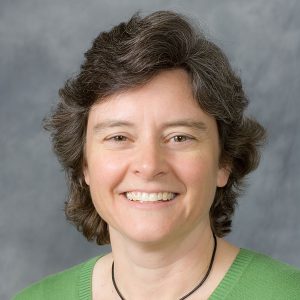 Senior Assistant Provost for Budget & Administration
336.758.5146
hoaglamb@nullwfu.edu
Prior to her current position, Beth was the Assistant Provost for Budget & Planning for the Office of the Provost. Beth's undergraduate degree is in Mathematics and she has worked in university administration since 1996 with positions at UNC-Greensboro in financial aid and grant administration. She co-chaired the campus-wide implementation of EMS, Wake Forest's room reservation system, in 2014 and chaired that Steering Committee for the Workday ERP implementation in 2016-2018.
Areas of Responsibility:
Budget and business management
Talent management
Digital Publishing
WFDD Radio
University Space Allocation Committee