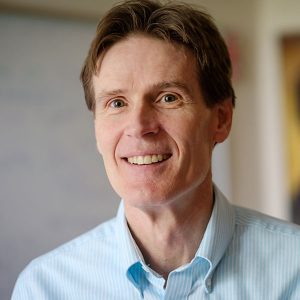 Vice Provost for Research and Scholarly Inquiry
336.758.4962
bonin@wfu.edu
Bonin joined the Wake Forest Physics faculty in 1992 and during his time at Wake Forest has served the University as a dedicated faculty member, Physics Department Graduate Program Director, and Physics Department Chair from 2007-17. Additionally, Bonin was a vital force in the development of the Department of Engineering. Over the last decade and a half, he helped secure over $6 million in external funding for numerous projects from the National Science Foundation, the National Institutes of Health, the North Carolina Biotechnology Center, and the Research Corporation. In April 2017, Bonin received the inaugural Academic Leadership award from the Wake Forest College Board of Visitors in recognition of his academic leadership and institutional vision as well as his abiding commitment to academic excellence, diversity and inclusion, classroom innovation, and commitment to students and the Wake Forest community.
In his vice provost role, he assists faculty, students and staff as productive researchers and scholars in their current research efforts and to helping them seek new opportunities to further their scholarly creativity and innovation across all disciplines.
Areas of Responsibility:
Manage research at the university
Supervise Director of Office of Research & Sponsored Programs
Supervise Director of WakerSpace
Assist in supervising Senior Grants Contracts Manager
Oversight of the Research Advisory Council
Organize and support Center Directors
Coordinate programs and synergies associated with research on the Reynolda campus and with the Wake Forest School of Medicine
Oversee & nurture Reynolda campus Intellectual Property efforts; coordinate on IP policy and operations with Wake Forest Innovations
Nurture & oversee evaluation of Center proposals/ideas on Reynolda campus
Manage evaluation and funding of Pilot Research Grants and Collaborative Research Grants
Evaluate faculty candidate semi-finalists for departments/units on Reynolda campus
Coordinate/improve research initiatives & policies with School/College Deans and Associate Deans